Our staff's commitment to you
Our staff is committed to providing support, compassion, information, and direction as needed to all members of our community, their families, and friends who are dealing with loss and grief.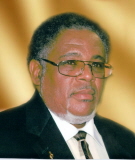 Harry Oldham III
Executive Director & Co-Owner
oldhamfuneralhome@yahoo.com
Harry Oldham III is a native of Lakeland, Florida and a 1964 graduate of Rochelle Senior High School. As a young man, he enjoyed basketball and played Varsity Basketball at Rochelle High. He pursued his college education at Shaw University and Albany State College (GA). During his college days, he became a member of Groove Phi Groove Fraternity and the Omega Psi Phi Fraternity. He was drafted in the US Army during the Vietnam Era where he was honorable discharged from the Signal Corp. upon completing two tours in Vietnam. After serving his country, he returned to his country with a desire to pursue the funeral profession. In 1971, he began his formal training the funeral profession at the American Academy McAllister (NY) where he graduated in 1973. Upon his return to Lakeland, he started his career at HW Oldham Funeral Home as a Licensed Embalmer and Funeral Director in 1973.
As a public and civic person, he was introduced to County and Lakeland local politics by his former wife, Carrie Oldham. He co-managed two rigorous campaigns to secure a seat as a Supervisor of Elections (Polk County) and Lakeland City Commission. A seat was secured in the Lakeland City Commission chamber and Mayor Pro-Tem. Harry was respected in the community for his passion to serve, willing to work tirelessly, and scholarship opportunities for youth. He served the Lakeland Masonic Lodge as Treasurer (1979-1989), Trustee-Board Member for First Union Bank(1994-97), and two term Board Member for Lakeland Regional Medical Center. He was recruited for special board appointments because of his integrity, keen problem solving skills, attention to detail, and passion to serve.
Harry Oldham III has a reputation throughout the state for his consistent quality and precision in the art of preparing the beloved person who is deceased for the family's final view. Mediocrity is not an acceptable standard for his preparation work. The time and effort is never a valued commodity when he has to do his best in presenting the deceased person for the final view. He was given the responsibility of full autonomy of the preparation room since 1976. He currently serves as the Executive Director and Co-Owner of HW Oldham Funeral Home.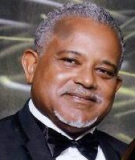 CHARLES A. OLDHAM
Co-Owner & Business Development Director
omateph@aol.com
I believe in tradition, heritage, and a strong sense of family. At the age of 3, my mornings began with my mother dressing me impeccably and as she left for work, my father prepared my breakfast as I watched Captain Kangeroo and Mr. Green Jeans. As a young man, I sat at the curb of the first Funeral Home as the property was being adapted to meet the need of my father & mother's funeral home (414 W. 6th Street, Lakeland). The H.W. Oldham Funeral Home was established and opened on August 1, 1959. After I graduated from high school (Santa Fe Catholic), I decided to leave home and further my education at Hampton University (VA) where I received a BS Degree in Biology. My purpose was to continue to Med School but fate, academics, and marriage evolved my career differently. As my father aged and my brother began to mature in the business, I was recruited as a future candidate for the family business. I returned to Polk County from Alachua County to work for HETA as a Program Evaluator. I completed my Apprenticeship Program as an Embalmer Intern while being employed. My official training for the profession as a Funeral Director-Embalmer began at Miami Dade North Campus, Miami, Florida where I graduated in 1979 receiving an AS Degree in Funeral Service Education with Honors, President of FSE Fraternity, established a minority scholarship & nominated Outstanding Student MDNC. I returned the following year as an Advisory Board Member to the Funeral Service Education.

Throughout my life, I participated in extra curricular activities where I believed in serving others above self. I started as a Junior Achievement Trainee (Chamber of Commerce), Boy Scout Troop 999, Eagle Scout, and a School Patrol. I enjoyed working in the community and learning all that I could about my civic, spiritual, & humanitarian responsibilities.

Today, I continue my pursuit of serving others in the community as a Co-Owner of HW Oldham Funeral Home & Business Development Director. I have also served as a Board Member of Lakeland Habitat , member of North Lakeland Rotary International, Past President of the Kiwanis Club of Mulberry, Florida, Lakeland Jaycees, Lakeland Branch of the NAACP, and President of the NBAME -Sons of Allen.
When a family contacts our firm, one director licensed to perform all arrangement details is directly assigned to your family. There will be no interference nor middle men contacted the family in resolving any service requirements. This is an important issue which I personally attest to providing one on one committments, honoring all specific details requested by the family , and avoiding any symblance of excuse to providing each family with the best of care. Our promise is first, the customer is always right and secondly, providing a service that honors the family as well as their loved one.